Mario Mandalà
Papa Giovanni XXIII Hospital in Bergamo, Italy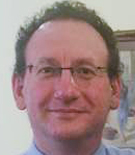 Dr. Mario Mandalà received his medical degree from the Faculty of Medicine, Catholic University of Rome, Italy. He completed residency trainings in Medical Oncology and Haematology and since then he has consistently been active in medical research. He is currently Head of the Melanoma Unit, Division of Oncology, Papa Giovanni XXIII Hospital in Bergamo, Italy.  In this position, he coordinates a prospective outcome research project and several clinical trials investigating new therapeutic strategies (including target therapies and immunotherapies) in melanoma and gastrointestinal cancer patients.
Since 2011, he chaired the scientific and organizing committees of the Clinical and Translational Research Working Group of the Italian Melanoma Intergroup (IMI).
Since 2017 Dr Mandalà is secretary of IMI.
Since 2019 Dr Mandalà has been elected as new president of the group Italian Melanoma Intergroup (IMI)
Dr Mandalà has been recently appointed chairman of the systemic treatment of the EORTC melanoma group.
He is full member of the European Society of Medical Oncology. He is Reviewer for several scientific journals, including Journal of Clinical Oncology, Lancet Oncology, Cancer, British Journal of Cancer, European journal of cancer, Annals of Oncology, Cancer Treatment Review, Journal of Thrombosis and Haemostasis, Thrombosis and Haemostasis, Arteriosclerosis-Thrombosis and Vascular Biology, Critical Reviews in Oncology and Haematology. He has authored more than 120 publications and his major scientific interests are clinical and translational research on melanoma, gastrointestinal cancer and thromboembolic complications in cancer patients. Since 2008, he gave major contributions in ESMO, AIOM and ISTH clinical practice guidelines on the management of Melanoma as well as venous thromboembolism in solid tumours.